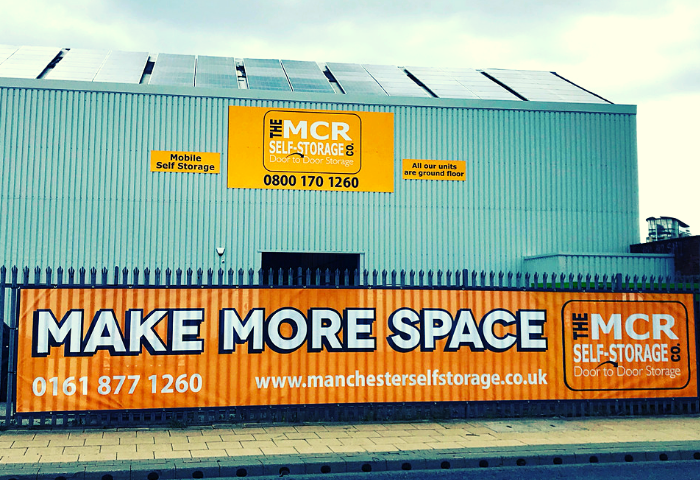 The River Irwell divides Manchester from the City of Salford, known for its quays, the Bridgewater Canal and MediaCityUK, home of CBBC and BBC Sport.
It is also one of the closest cities to the Manchester depot of the Manchester Self-Storage Company which is situated about four miles away in Trafford Park.
There are many reasons we are the first choice for self-storage in Salford for numerous homeowners, businesses and students.
Self-storage solutions in Salford Call us: ​0161 877 1260​
Flexible and cost-effective storage for Salford home and business owners
People need self-storage for many different reasons. Some are moving home, others are redecorating or renovating and want to move their furniture out of harm's way for a few months. Some are looking to keep their valuables safe while they embark on a cruise, others simply want to declutter.
Salford business owners use self-storage facilities to help their organisations run more efficiently. For example, they might free up space for extra desks and PCs by moving out excess stock or unused equipment. Some entrepreneurs even run their whole online business from a self-storage unit.
Whatever your storage needs, our flexible mobile self-storage service can be adapted to fit. We can store your goods for a few weeks or for several years and we offer a range of services to make your self-storage journey a pleasant and stress-free experience.
Enjoy door-to-door service with Salford's self-storage specialists
One of the main differences between the Manchester Self-Storage Company and our competitors is our door-to-door pick up and return service. Hiring and driving a van through the streets of Greater Manchester is often one of the most stressful parts of a self-storage service so we have decided to take all that off your hands.
When you books self-storage in Salford with us, we will deliver one or more Mobile Self-Storage Units to your home or business address on a day that's convenient for you. The units include three levels of security so you can pack them at your leisure without fear of them being broken into. We then come and collect the units and take them to our Trafford depot.
If you do decide to visit the depot (and you don't have to), we will move the unit to a loading bay so you can simply drive up and check everything is OK. We just ask for advance notice so we can get everything ready for you.
When you need your goods returning, we can either bring them back to your original address or we can use our UK-wide network to deliver to any mainland UK destination. We even offer shipping to major cities across the world.
The secure choice for self-storage in Salford
Security is a huge priority for the Manchester Self-Storage Company and we never take risks with our customers' possessions. Some of our Salford self-storage business clients store sensitive documents with us while homeowners trust us with valuable antiques and jewellery and priceless sentimental items.
Our premises are well-maintained and kept clean and dry at all times. We have also deployed a cutting-edge intruder alarm system and if anything moves, our CCTV will catch it. Unlike many other Salford self-storage facilities, your goods will be kept isolated from those of all other customers. Since you will be the only key holder, you can rest assured that you are the only person able to access the contents of your units.
Are you enrolled at the University of Salford?
Our door-to-door mobile self-storage service is ideal for students of the University of Salford. We understand how difficult it can be to arrange transport to and from traditional self-storage facilities. Many students don't drive and those that do often struggle to hire a van or get help from family and friends. With the Manchester Self-Storage Company, students can book online, via their smartphone if they prefer, and sit back and wait for the doorbell to ring. We even supply packing materials and boxes if needed.
With 12 years' experience in the industry, the Manchester Self-Storage Company are perfectly placed to help the people of Salford with their storage needs. For more information, please either email us at info@manchesterselfstorage.co.uk or call 0800 170 1260 to speak to a member of our friendly team.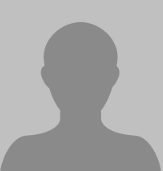 Shelly C from City Centre,
April 2019
"If we ever need storage again in the future we would use you."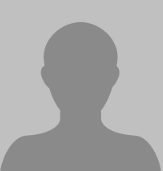 M P Lease from Fallowfield,
May 2019
"Such an easy service for students needing storage."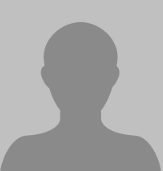 Judith M from Sale
January 2019
"Excellent, friendly and professionally service."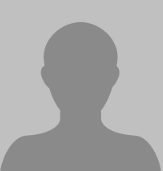 Oliver H from Didsbury
January 2019
"4th time I've used the service. All great again!"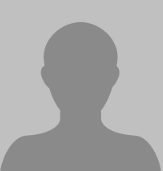 Callum W from Bolton,
December 2018
"The driver has been very helpful an all occasions including lending me his trolley at one point. Many thanks to all the staff."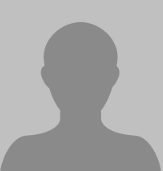 Catherine W from Leigh
September 2018
"Excellent service. Driver very friendly and helpful. Thank you!"