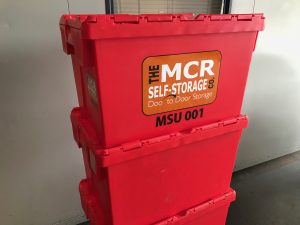 We've made Self- Storage even more flexible and better value for money
No longer do you have to pay for excess space in your storage unit.
With The Manchester Self Storage Co.'s 'Mini-Storage' system, you can store and have your items collected for just just £5.00 every four-weeks.
It's simple:
Step 1.
Order your Mini-Storage Units online or by calling our storage team and we'll deliver.
Step 2.
Pack the belongings you'd like to store into your Mini-Storage Units (any items that don't fit can also be collected*)
Step 3.
Pick an AM or PM collection a we'll collect and store. What could be simpler?
How do I get my items back?
That's simple. Get online or call our staff and you can choose from same-day, next-day or 2-3 day re-delivery service.
Ideal for Business storage users and home.
Call on 0800 170 1260 and ask our staff about 'Mini-Storage Units'.