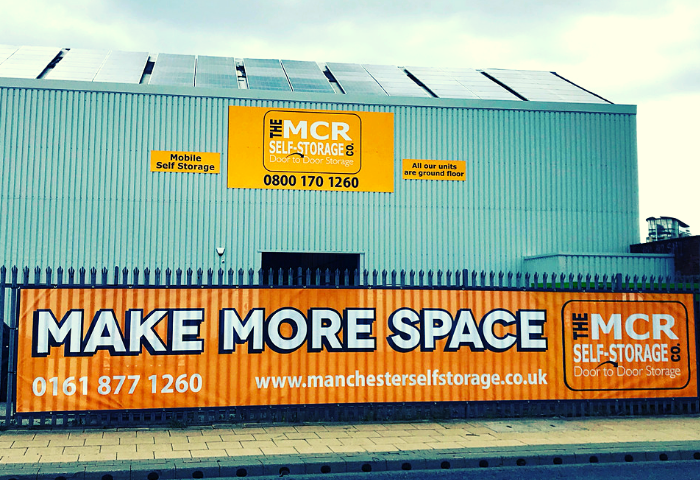 Self Storage in Sale Manchester
Are you are an individual or business in Sale looking to either self store personal items or need space to archive files or surplus office furniture?
At the Manchester Self Storage Company, we've been providing value for money, easy to arrange, mobile self storage for over 12 years to customers in Sale and around the Greater Manchester area.
Additionally, our self storage solutions are tailor made to each customer, so our experts will sort the best possible solution for you.
Door-to-door self storage in Sale Gtr Manchester
Unlike most self storage companies, who will expect you to get your items to them and unload them all at their facilities, we take care of all the logistics with our tried and trusted door-to-door service. We'll bring a mobile storage unit direct to your residential or business address in Sale, ready for you to load. We'll also collect it and take it to our secure warehouse facility. So by booking with us, you won't need to worry about the hassle and expense of hiring a van, driving to a storage facility and unloading.
So quick and easy to book your self storage in Sale
To start booking your self storage in Sale, you can either use our online quote form or call us direct on Freephone 0800 170 1260 to chat through your options. Everything will be sorted in a few simple steps and our team are on hand if you should have any specific questions.
The first step is to sort a date to deliver a mobile self storage unit to your address in Sale and book the amount of time you need us to store your items. Each unit measures approximately 280 cubic feet, but you can order more if required. If you are unsure, just ask and we can advise. Our mobile storage units can take boxes and individual items such as furniture, books, computers, office equipment, advance order stock items…and more.
The booking process also sorts a date for collecting the mobile unit to return to our storage facility. However, should you then decide that you might need a bit more time, all you need do is call the team and we'll arrange an alternative date to suit you. Also, if you'd like some help loading your mobile unit, let us know we can add this to your self storage plan.
Packing up for self storage in Sale
It's important to ensure your belongings are packed up securely to keep them from being damaged whilst in transit and in self storage in Sale. You may have your own boxes but they must be sturdy and able to be stacked without damage inside your unit. If you are not sure that your boxes are suitable, we have a range of boxes and packing materials, including discounted box kits, any of which you can order from us, during the booking process, and we'll put these inside your mobile unit when we deliver it. If you think you might need advice on packing up fragile, bulky or large items, then please feel free to ask one of the team.
Your items will be safe and secure at our self storage in Sale
Throughout transit and storage, your mobile unit will be secure, locked and you'll be the only key holder. Our storage facility is protected by the latest security systems and should you decide, at any point, that you would like to visit our facility to have access to your mobile unit, then this can be arranged, free of charge, with some advance notice.
Getting your items returned from self storage in Sale
We'll deliver your mobile unit back to your specified address on the date agreed at the time of booking your storage. However, we do know that plans can change so if you need us to keep your belongings in storage longer or want them delivered to a different address – even abroad – this is easy to arrange. We have a UK-wide transport and delivery service and we can also can ship to most countries around the world.
'Crate Only' self storage options in Sale
If you only need to self store a limited quantity of smaller items in Sale, such as tax papers, books or archives, then our Mini Storage Units might be the ideal solution. We'll still provide the same door-to-door service but you'll only pay for the space that your individual crate or crates will take up. If you need your items back at any point, it's easy for us to return them to you and if you need something urgently then we offer a same day delivery service option.
Our self-storage experts are on hand to make it easy to arrange your self storage plan in Sale. We offer a range of discount packages, plus additional discounts for the Emergency Services and NHS. Should you have any specific questions, let the team know how they can help by calling us on 0800 170 1260 and you will also find more information on our FAQs page.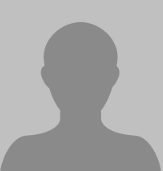 Shelly C from City Centre,
April 2019
"If we ever need storage again in the future we would use you."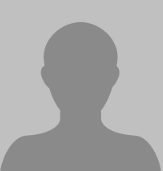 M P Lease from Fallowfield,
May 2019
"Such an easy service for students needing storage."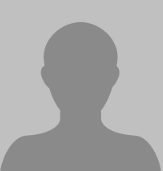 Judith M from Sale
January 2019
"Excellent, friendly and professionally service."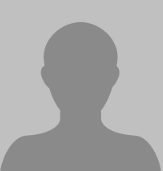 Oliver H from Didsbury
January 2019
"4th time I've used the service. All great again!"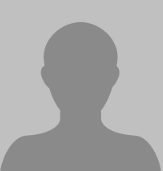 Callum W from Bolton,
December 2018
"The driver has been very helpful an all occasions including lending me his trolley at one point. Many thanks to all the staff."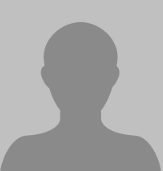 Catherine W from Leigh
September 2018
"Excellent service. Driver very friendly and helpful. Thank you!"