Starting a new business venture can be incredibly exciting, so why let disorganisation and lack of space ruin that?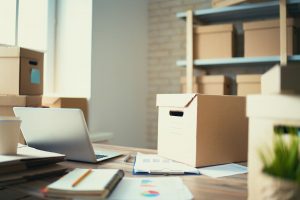 By moving some of your business equipment into Manchester Self-Storage units, we can deliver a mobile unit to your home for you to pack, then we'll move it into one of our secure storage locations. With 24 hour a day access and a high level of security, you can trust Manchester Self-Storage units to protect your business belongings at all times.
When you first start your new business, one of the most important elements is space. Whether it's for stock, equipment or a clearer space to work, by moving some of your possessions into a storage unit it can reduce any unnecessary frustration that comes with lack of space. By choosing Manchester Self-Storage units, you can give your new business the space it needs to grow.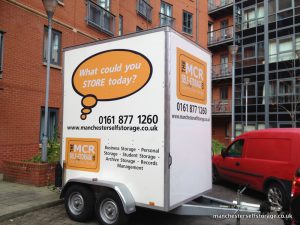 Being financially stable when starting a new business is important to bear in mind, and by using self-storage you can save on bills that would have gone towards renting offices or high street stores.
By either continuing to work from home or renting a smaller office space for only the essentials, you can start your new business venture in a cost effective way and focus on making your business a success for you.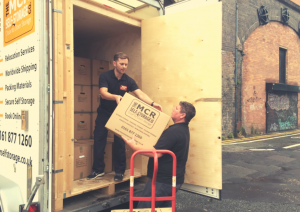 Manchester Self-storage comes with a flexibility which is perfect for business owners, by being able to access your items at all times and increasing or decreasing the storage space you need over time, you can store your business needs in a cost effective way.
If your business thrives in specific seasons, storage is essential for keeping your items safe and secure when they're not needed.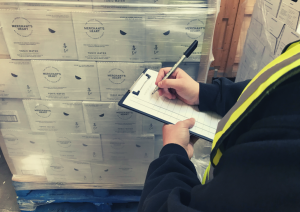 Business owners need a secure place when storing stock or equipment so instead of storing these at home where they can become disorganised or in the way of your home life, choose a self-storage unit and prevent your business being limited to the space you have in your home.
Storage locations are also more secure, with a higher level of security, CCTV, alarm systems and fire protection in comparison to houses, meaning your business equipment will be safe and all in one place.
At Manchester Self-Storage, we offer secure storage for a variety of your business needs. For business documents we provide confidential and secure storage for as little or as many boxes as you need, as well as offering a retrieval service should you need it.
As your business expands, so will the stock, therefore we can store excess or all your stock, with free 24 hour a day access. As your business grows, you don't need to worry about a lack of space with our storage units, if your business requires it, we can provide some limited pallet storage at all of our locations, as well as offering bulk or warehouse storage which is ideal for those items which don't fit into one of our mobile units.
Call us on: 0161 877 1260 or 0800 170 1260