As time goes by, many of us accumulate more possessions, which can make our spaces feel cluttered and chaotic. However, purchasing bigger properties isn't always an option, especially during such uncertain economic times. Manchester Self Storage is a cost-effective solution to your problem; we offer mobile storage units that can be delivered to your address for you to pack, and then we will take it away to one of our storage locations.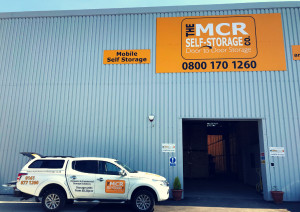 Your valuables would be safe in a highly secure unit with CCTV and alarm systems, as well as 24-hour access so you can retrieve any items you may need at a time that suits you. For larger items, give us at Manchester Self Storage a call so we can give you a personal quote for possessions that may not fit into a mobile unit. If you're considering using self-storage, read on to find out how cost-effective the option could be.
Smaller office
By choosing self-storage, you can keep your smaller office, and therefore lower overheads. Rather than renting a larger premise to accommodate items you may be stored if you have equipment that is, seasonal, or confidential documents that you need access to but are unable to store in your office. Do away with the expense of renting a large office, use one of our self-storage units so you can make the most out of your current place of work.
Smaller home
This is also similar for housing; if you've made your house a home for your family, but are struggling with space, using self-storage is cheaper than buying a bigger property with a higher mortgage and bigger bills. Whether it's your Christmas decorations, children's outgrown clothes, or your skiing gear, self-storage can house these items with 24-hour access for whenever you need them.
Living in city apartments
Similarly, if you're living in a small city apartment that is the perfect location for work, you made need self-storage to manage your items.
Downsizing your home
When many people retire, or their grown-up children move out, they choose to downsize, which can lead to a lot of furniture and sentimental items you may not have room for but still want to keep. If you're eager to downsize but uncertain due to space, chose a self-storage unit and saved money with your smaller mortgage and bills.
Small business
Many small businesses are run from home, but few people have the space to store their stock, so consider using a self-storage unit for surplus stock. This is a much cheaper option in comparison to renting out an office that would be storing your inventory.
Security for valuable personal items
If you're using your garage to store valuable possessions, using a self-storage unit could be a much more secure storage option without the risk of it being stolen or damaged by damp. If you have canoes, skiing gear, camping gear, fishing equipment, or anything similar, self-storage could be the option for you.