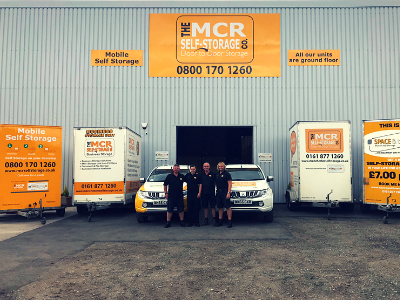 The self-storage market is booming in 2020 for a multitude of reasons. If you're looking for self-storage, call us at Manchester Self Storage, we can provide mobile storage units delivered to your home for you to load up, then collect the unit when you're ready.
In a highly secure location with digital CCTV and alarm systems, your valuables will be in safe hands. Every customer has 24 hours a day access to their possessions in their unit so you can collect any items you may need to, at a time that suits you.
If you have any more substantial items that you need storing, contact Manchester Self Storage 0161 877 1260, and we can provide larger storage options for you. There are many reasons the self-storage industry has risen over the last year, so we've listed just a few reasons for the increase in 2020.
Economical uncertainty
Following Brexit and now the Corona Virus, more people are putting the idea of house moves on hold until there is more economic stability. These issues, coupled with the interest rate on the rise, means even fewer people are considering moving house, instead just using storage for possessions they don't have the room for in their current property.
Lack of houses
There is a low supply of new-housing available in the UK, meaning people need a safe place to store their extra items while they wait for their new home to be ready for them.
Financial considerations
With many businesses becoming unstable following Brexit, they are turning to more cost-effective ideas to support their company. For example, rather than purchasing or renting bigger office space, many businesses are taking the more cost-effective route of remaining where they are comfortable and using self-storage units for their extra possessions.
Social distancing measures
Following the Government guidance for 2-meter social distancing within restaurants, bars, cafes, and pubs, many of these businesses are turning to self-storage to house the furniture they can no longer keep on their shop floor. The 2-meter rule between customers is not just vital for the health of consumers, but also these businesses staff, so many are taking it seriously and being left with an excess of tables, chairs, and barstools that they no longer have the room for. Pushed aside items often look cluttered and can put customers off.
Large families in small homes
The average family in the UK is 2.4 persons, yet our homes are smaller than the average European home, meaning many people have more possessions than they have the room for. With the rise in minimalistic interiors but more awareness of an item's value, many people want to remove belongings from their home that they don't use frequently but aren't willing to throw it away for environmental reasons. Therefore many families are turning to self-storage as a long term solution.
With 2020 being a more economically uncertain year, if you find yourself in one of the positions listed, consider using Manchester self-storage units as a solution to your problem.
Call us on: 0161 877 1260 or 0800 170 1260