Self Storage in Oldham
Oldham is one of the best places to live in the United Kingdom (In our opinion), but the problem is that the longer you live in any one property, the more clutter you tend to accumulate. Many people will talk about the benefits of decluttering, and whilst there is a lot of merit in this concept, the reality is that there may be a multitude of reasons as to why people do not want to get rid of their valued possessions, be that emotional or sentimental reasons, or simply because they like them even though they are rapidly running out of space to store everything.
That is why more and more people are embracing the concept of self-storage and why MCR Storage has grown rapidly over the last few years. Let's look at some of the main questions potential customers ask when considering investing in a self-storage solution.
What Are The Main Advantages of Utilising Self-Storage Units For Residential Customers?
There are many reasons why people utilise Self-storage units, but the fundamental problem they solve is the option of managing space efficiently. As new build properties are built, storage options tend to be one of the areas where corners are cut in order to cram as many properties into a space as possible. As businesses grow, their thirst for additional storage space increases and self-storage space provides the ultimate, efficient and affordable solution.
Declutter Your Home or Office Without Having To Get Rid of Property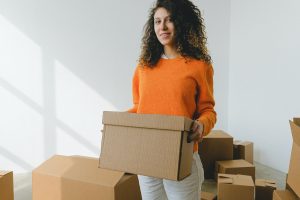 Although you may still need to keep your items of property, it is probably fair to say that many items will not be used on a regular basis. Christmas and Halloween decorations, for instance, are a perfect example.
Likewise, if you are a sporty family, paddleboards or trailer tents are unlikely to be used in the winter months, which means they can add to your clutter and take up valuable space with next to no benefit. Investing in a self-storage unit allows you to easily transition between winter and summer items while retaining sufficient storage in your main home.
A Safe and Secure Environment For All of Your Precious and Valuable Items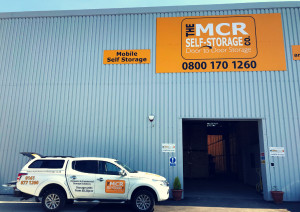 The main reason why people are storing items in a self-storage unit is because they are either valuable in financial terms or for sentimental reasons. When you choose to store your property with MCR Storage, you can put your mind at ease due to the fact that all of our storage units are a safe place to store your property due to their high levels of security. We consistently invest in the latest technology to ensure that our customers benefit from high-quality CCTV, top-of-the-range locking systems, flexible access systems, and well-lit access areas.
Complete Flexibility In Terms of Sizes and Cost
When it comes to self-storage, there is no such thing as one size fits all. That is why we offer self-storage units in Oldham to cater to virtually every requirement, from the differing sizes of our storage units to the prices we charge. We aim to resolve any issues with flexibility, competitive pricing and market-leading customer service.
What Are The Main Benefits of MCR Storage Self-Storage Units For Business Customers?
This may vary depending on the type of business you operate, but the key benefits include: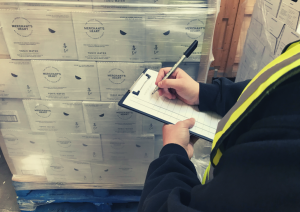 Inventory and stock storage – Stock and the ability to store stock safely can play a critical aspect in every business. In many cases, you may benefit from a bulk buying discount, or perhaps you can take advantage of an unbelievable promotion. Without the benefits of a self-storage unit, you may not be able to avail yourself of these bargains, but by having extra storage from MCR Storage, you can invest in additional stock, which, over time, will maximise your profits and potentially help your business to grow.
Document Storage – Of course, not every business involves inventory; certain businesses, such as legal or accountancy, may need to store large quantities of documentation. Whilst it could be argued that the switch to digital has reduced the requirements for hard copy storage, financial documents need to be retained for a minimum of seven years, for instance, so there is still a need for storage for this purpose.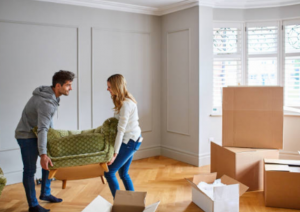 Temporary Storage During A Renovation
Some businesses may be blessed with ample storage facilities in their business premises, but of course, at some point, there may be a need for the renovation of the property, at which point finding a suitable location to store documents or stock during the renovation could become an issue. That is once again where MCR Storage can come to the rescue due to the fact that we offer short-term storage options without the need to sign up for long-term punitive contracts.
Self Storage Oldham FAQ's
Are There Any Items That You Are Not Allowed To Store In a Self-Storage Unit?
Whilst we are happy to store virtually anything, there are some prohibited items that we are unable to store. These include hazardous, illegal, or perishable items.
Are Your Facilities Secure?
Security is one of the key components of our business. We ensure that we invest in the latest technology, access systems and CCTV to protect your property 24/7.
Are There Any Limitations In Regards To How Long I Can Rent A Self-Storage Unit For?
Absolutely not; we understand that everyone's specific needs and requirements vary, which is why we do not have any minimum or maximum contract requirements.
What Are The Most Common Items That People Store In Your Units?
Over the years, we have seen many different items of property stored, but easily the most popular items that people store include furniture, documents, seasonal sporting goods and for business owners stock.
Do You Offer A Tour of The Facilities?
Absolutely, we are especially proud of our self-storage facilities and like nothing more than showing them to prospective clients. If you are contemplating hiring a self-storage unit from MCR Storage, call our friendly customer service team on 0800 170 1260.