Moving house can be a stressful time, but moving some of your belongings into storage can make the process a breeze. Manchester Self-Storage units are mobile for your convenience so we can deliver a mobile unit to your door for you to store all your valuables, we'll then store your unit in one of our facilities. With 24 hour a day access in a highly secure location, you can have peace of mind knowing your belongings are in safe hands.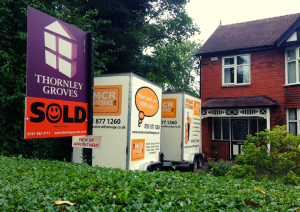 Prior to your moving day, storing some items you use less frequently can declutter your home, allowing prospective buyers to see your property for its full potential without the distraction of belongings. By decluttering in the build up to moving house, you have more time to remove items you no longer need, saving you money by not transporting unnecessary belongings to your new home.
Once you're ready to move your stored items into your new home, you'll have a clearer perspective of what you can fit where.
Moving house is supposedly one of the most stressful events in your life with many last minute changes or unplanned problems with your new home. However, by having some storage system in place prior to your big move, if there were to be any unexpected issues nearer the time, you have a space to store your belongings until you can sort out a plan B.
Choosing to store all but the bare essentials of your possessions could make your move in day feel smoother, with fewer piles of boxes and more time to appreciate your new home. Furthermore, offering a property with no upward chain can lead to a quicker sale, by you moving in with family and putting your possessions into storage, the period between selling your home and moving into your new property could be quicker.
By choosing to store some of your possessions in storage, you have more choice when it comes to buying your property.
For example, you can choose to purchase a property which needs some development and modernisation, with the ease of knowing your belongings will be in storage and out of the way whilst you renovate your dream home.
Then when you're ready, Manchester Self-Storage units can transport your mobile unit to your property at a time that suits you, saving you money hiring a van to collect your items in storage and giving you time to create a blank canvas prior to moving in items.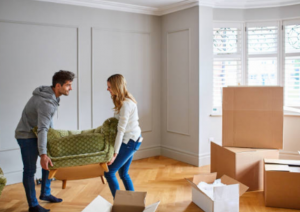 If you're moving with young children, trying to pack and unpack all your belongings can feel overwhelming. You can make the packing process slower by adapting it to when you're ready and only moving your possessions out of storage when you have the time to unpack.
This process will give you a clearer idea of how you want to use each room, which is vital when you're already busy with young children!
Using self-storage can make your move much smoother.
Call us on: 0161 877 1260 or 0800 170 1260