What you can and cannot store in a self-storage unit
Self-storage may seem like the perfect solution to your storage needs, but there are some items you can and some you cannot store in a unit.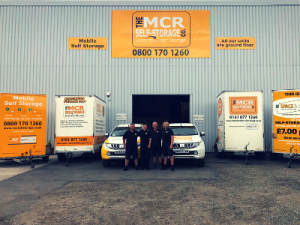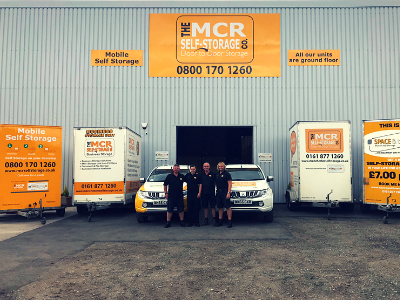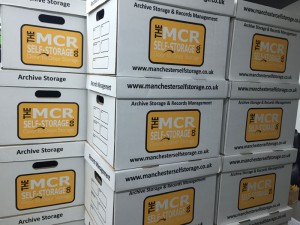 Items you can store
If you've chosen one of our mobile self-storage units, you can store a variety of personal and business possessions with 24-hour access and peace of mind that they're secure. These units are perfect for business items such as:
Excess office furniture
Stock
Confidential documents (we offer archive boxes to store these documents easily)
Specialist equipment
However, if you need a more substantial area to store your items, give us a call, and we can arrange alternative space in our secure warehouses.
Our mobile self-storage units are also perfect for decluttering your home or storing valuable items you want to keep but don't often use, such as:
Outgrown children's clothing (make sure always to box clothing for easier stacking)
Sentimental items (including crockery and glass)
Unused furniture
Specialist hobby equipment such as camping, skiing or canoe gear
Excess books
Luggage
Items you cannot store
There are, however, some items that you cannot store within self-storage units. The list for restricted items is short but is for the safety of staff and customers.
Animals or Humans – This is an apparent reason as to why self-storage units don't allow the storage of animals or humans, we only offer storage solutions and not hotel/kennel services, even though our units are accessible 24 hours a day, this isn't a safe option to take up residency within a storage unit.
Illegal/firearm goods – If you don't legally own an item or having these items in your home could lead to prosecution; then, you cannot store them in a self-storage unit. This includes any stolen goods, the storage of drugs, any firearms (even if you hold a license), and cash (please use a bank for secure storage of money).
Tyres – It has been documented by many different storage suppliers that tyres are stored in units as an alternative to disposing of them. Still, many companies are then left with these tyres to foot the bill themselves.
Flammable or Toxic materials – Again, this is an apparent reason for the safety of everyone who uses our storage. All storage companies will not allow the storage of any flammable, toxic, combustible, hazardous, or radioactive materials. Some of the restricted items are compressed gas, paint, cleaners, chemicals, any dangerous waste, narcotics, asbestos, any form of explosive, including fireworks. These are examples of some of the hazardous items you cannot store in a self-storage unit.
Perishable food or live plants – Any food that can spoil or plants that can die cannot be stored in self-storage as they will attract vermin.
Selling purchasable goods from your unit is also not permitted, please consider buying/renting an office or shop for this use.
If you're uncertain at all about any items you may want to store, then please contact us for confirmation.
Tel: 0800 170 1260 or 0161 877 1260