With 800 self-storage units across Britain, it can be difficult to determine which one is suitable for your needs.
There are many factors to consider when choosing a storage company such as the location, size and security. With Manchester Self Storage, we offer mobile storage solutions to meet a variety of your needs at affordable prices and cover the Manchester region with Self-Storage centres in Trafford Park, Manchester and Stockport.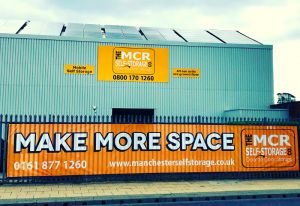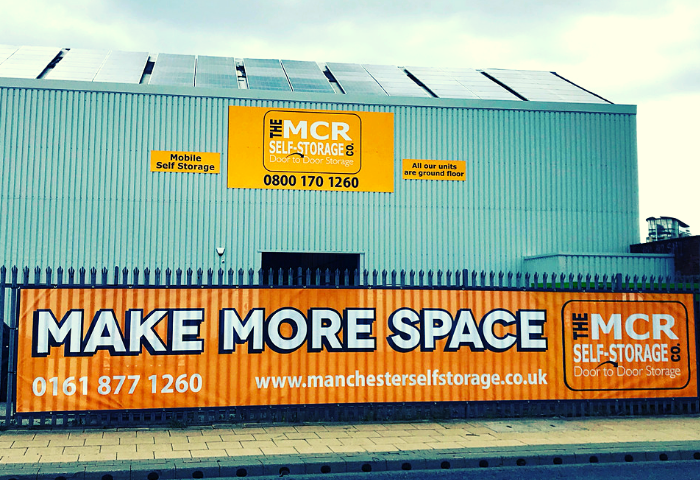 Flexibility
Whether you're reorganising your home or expanding your business, you want to reduce hassle as much as possible during that busy period. At Manchester Self-Storage, we provide mobile self-storage units delivered to your door, so you don't need to worry about van hire.
Once you've packed away your valuables, we will then take it away again to a secure facility for as long as you need. You can then keep your storage unit for as long or as little as you like, with access available 24 hours a day. By using one of our mobile storage units, you can organise a new office or home at your ease, with fewer boxes around on your move in day.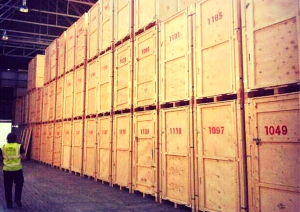 Security
With some business sectors now required to store documents for up to six years, it can be difficult to find the space to keep these documents stored safely in your office.
Investing in a self-storage unit could save you space in your new office and put your mind at ease by knowing your unit will be secure.
For a small charge, your mobile self-storage unit can also be redelivered should you need to store more documents in the future. Each facility owned by Manchester Self-Storage has high security locks and CCTV.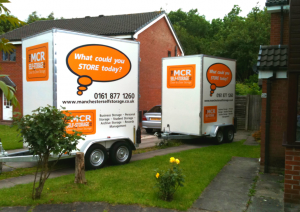 Convenience
Manchester Self-Storage understands that moving can be a stressful time. If you need to move to a new office or home but don't want the process to feel as stressful, consider using a mobile self-storage unit that we can deliver to your location, remove when you're ready and then redeliver to your new location at a time that suits you.
Save Money
By using a Manchester self-storage mobile unit you could save money by only having access to what you need in your office and leaving your extra items in a secure unit. Therefore, your office will only be as big as it needs to be, without the added thought of storing your business essentials.
If you own an online company, using a self-storage unit could take away the need for renting a building altogether. Some companies purchase equipment which is used infrequently, so let Manchester Self-Storage units take away the hassle of finding room to store these items in your rented facility, with access 24 hours a day, you can pick up your equipment any time you may need it in the future.
Manchester Self-Storage goes above and beyond the conventional storage facilities, with your convenience, flexibility and peace of mind at the core of our company values.
Call us on: 0161 877 1260 or 0800 170 1260