Secure Document Storage
Business premises are expensive to rent, with space at a premium. Although there has been a switch in recent years to online and digital paperwork, a large volume of paperwork is inevitably produced in the everyday running of a business.
This paperwork may not require day-to-day access, but nonetheless, it is vital in terms of tax returns and other aspects of running a business.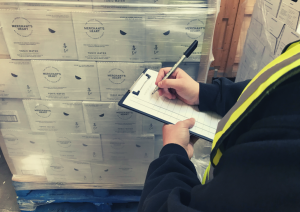 This then provides business owners with an ongoing problem of where to store all this important documentation. Tempting though it may be to try and stash it somewhere on your business premises, is this really a sensible use of your precious and often limited space?
As a business owner, making the most of every centimetre of space in your premises is vital to maximise profitability. That is why more and more companies are turning to Manchester Storage for their business document storage requirements.
What Are The Key Benefits Of Storing Your Business Documentation At A Self Storage Facility?
Our Specialist Self Storage units are the perfect place to store important documentation away from your business premises. Some of the documentation our clients currently store include:
Employee Tax Records
Purchase and Sales Receipts
Customer Account Information and Contracts
Application Forms and Resumes
Any Dormant Forms Which You Have a Legal Requirement To Keep For A Specific Period of Time
Why Choose Manchester Storage For Your Business Documentation Storage Needs?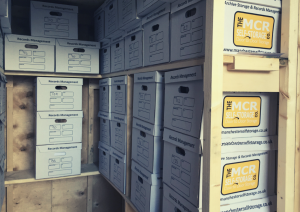 First and foremost, we are a locally owned and operated business with centrally located storage facilities. We currently provide businesses from Liverpool, Manchester, Leeds and Sheffield with storage for their documentation.
We understand how busy our customers are, so we have implemented innovative and forward-thinking processes to make everything as simple, straightforward and hassle-free as possible. These include our top-rated Mobile Self Storage service. This service facilitates the initial collection and any retrievals our clients might need from storage back to their offices.
Unlike many of our competitors, we also allow our clients to visit the storage facility and access their documents on-site. All that we ask is that you book a time slot with our operations team, and then we will ensure that the entire process runs smoothly.
We also offer storage to meet any and all requirements. Whether you need to store five boxes, or five thousand, MCR Storage has the capacity to meet all of your business document storage requirements.
At MCR Storage, the customer is our number one priority. We view ourselves as the partner you need to solve your problems, and we will do everything in our power to ensure that you have a hassle-free experience, which then, in turn, leads you to recommend us to your friends and family. This is the very bedrock upon which we have built the company and has been the reason for our ongoing success and growth.
We look forward to welcoming you to our business and ensuring that you become another of our lifelong customers. Whatever questions you may have, feel free to call us today on 0800 170 1260 0r 0161 877 1260