Storage Units Manchester
Choosing a provider of storage units in Manchester is probably not something to which people give a lot of time or thought, yet if you step back for a few minutes and actually think about it, choosing the right provider is critically important. After all, whatever it is that you are planning to put into storage, be that business stock, furniture during a house move, summer or winter sports equipment or items of sentimental value, those items are clearly important to you.
Otherwise, you wouldn't be going to the expense of storing them in the first place!! So if you live in or near Manchester, then let us present the reasons why we believe you should choose MCR Storage.
We Are A Family Owned and Operated Business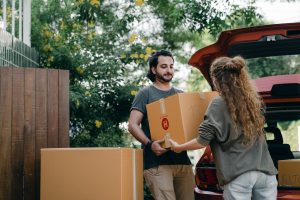 MCR Storage is a family-owned and operated business that values every single customer and understands the importance of making the customer experience second to none. We are not some huge multi-national company where every customer is just a number, and the pain of losing one small storage contract makes little to no difference. We understand that every new customer could refer us to more new business, which is why we will always go that extra mile to not only meet your expectations but to exceed them.
All of our staff are locals and take great pride in the service that we offer. From the moment you first walk into our premises or call to make an inquiry, we aim to make you feel valued, which you certainly are. We appreciate the fact that you are entrusting us to look after your most important possessions, and we never take that for granted.
Local Knowledge Means Convenient Locations
In our opinion, whilst obviously, a storage unit must be secure, clean and easily accessible in terms of retrieving or depositing your personal items, one of the most critical aspects of a self-storage facility is the location. Whether you are only visiting once a year to collect or drop off items, or you need to attend daily or weekly to access stock, the physical location of your storage unit is important. Nobody wants to drive miles and miles out of town, but alternatively, nobody wants to sit in gridlocked traffic because of the poor choice of location of their storage facility. This is where local knowledge comes into play, something that cannot be taught or even learned from a computer model.
As a locally owned company, every storage unit in and around Manchester that we choose utilizes our team's local knowledge. All of our locations are located in areas that are relatively close to the centre of town but that are generally always easily accessible throughout the day or night. This means you never need to dread coming to our self-storage units in Manchester, as the experience is always designed to be as stress-free as possible.
Clean and Well Maintained
People store a wide range of items in our storage units, and whether it is a three-piece suite made of delicate material or five years of old invoices, the customer demands and indeed has every right to expect that their property will be stored in a clean and dry facility.
All of our storage units are extensively cleaned before and after a new customer leaves or begins to use the facility.
This is another area that we feel is of the utmost importance and one where we never compromise. We consistently invest in cleaning staff and industrial cleaning materials to ensure that when you first arrive to store your property that the unit you have been allocated is pristine and immaculate.
The Personal Touch
When it comes to storing other people's property, we are the experts; after all, this is something which we do every single day of our lives. However, we understand that storing their property anywhere but their home is not normal for most people, and as a consequence, they may have questions or concerns about the best way to do things. This is another area in which we are more than happy to assist. There is no need to reinvent the wheel or guess when you have the experts on hand to provide you with their knowledge, guidance and expertise.
Whether you are unsure about the size of the storage unit, you are likely to need, how to wrap items for maximum protection or even how to stack and store your items, once you get to the unit, our friendly and enthusiastic staff will always be on hand to answer any of those questions and put your mind at rest. It is this attention to detail and commitment to providing a personal service that, in our opinion, sets us apart from our competitors.
Security
Security is the final component of any storage facility, but arguably the most important. You need to be confident that the company you entrust your property to takes their responsibilities seriously and invests in high-quality security equipment to safeguard your possessions. At MCR Storage, we are consistently investing in the latest technology in the industry, whether that is locks, CCTV, access panels, remote monitoring or any of the latest technological innovations constantly being developed. This means that once again, you can be totally confident that your valuable items are completely safe and being looked after just as well as if you were looking after them yourself.
Contact MCR Storage Today For A Free No-Obligation Quotation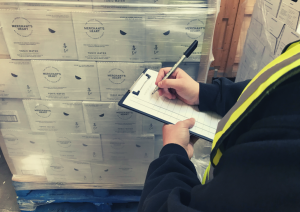 Whether you need self-storage facilities today or just in the process of starting to complete your research and due diligence, save yourself time, hassle and inconvenience. Call our friendly customer service team today on 0800 170 1260.
We are all extremely busy people, so don't waste any more of your valuable time. We will only be too happy to invite you to any of our storage units for a tour. We can and will answer any questions you may have and then provide you with a free, no-obligation quotation. We are more than happy to offer this service because we are supremely confident that when you see the facilities, meet our staff and receive your quotation that you will not want to go anywhere else, like thousands of customers before you!!.
We look forward to meeting you.