Student Storage Liverpool

The academic year is rapidly coming to an end, and so begins the annual search for storage. Whether this is the first year you have found yourself in this situation, or you are an expert in self-storage options, this article is designed to make you think about everything from how many boxes you will need to which packing materials are the most suitable.
Putting in some preparatory work now to identify the best student storage in Liverpool will reap the rewards when the time comes.
Always Choose A Secure Storage Facility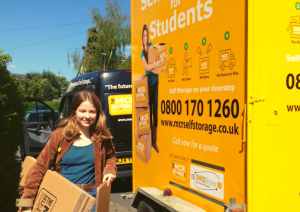 The first and most important thing to consider when choosing student storage solutions is to ensure that security meets or exceeds the highest possible standards. You have worked hard to get into Liverpool John Moores University. In most cases, your parents have worked hard to supply your equipment and possessions, so you should want to do everything in your power to choose student storage that focuses on security.
How easy is it to gain access to a particular self-storage facility?
Does the student storage have CCTV, and if so, how good is the quality of the recording? Do they offer special storage for sports equipment? Write down a list of questions before you visit any of your prospective storage units so that you do not forget to ask these critical questions.
Ascertain if the Storage Solutions Have Excellent Transport Links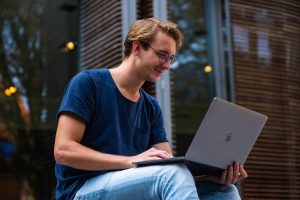 In our experience of working with thousands of students over the years, the items you think you will never need are always the ones you need in an emergency. Would that be impossible if you suddenly need access to your property at seven o'clock on a Friday evening, or is collection time windows dependent?
Although this might seem minor and inconsequential when all you want to do is get home for the summer, these are the sort of student storage questions you need to be asking.
Does the Student Storage Provide Free Storage Boxes?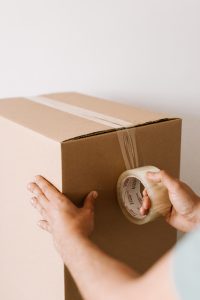 Cardboard boxes are not exactly challenging to get hold of, but as a busy student visiting supermarkets to ask for cardboard boxes is quite frankly a waste of time, particularly when many student storage services offer free empty boxes as part of the package.
This is another question that most students forget to ask, but it could be a decisive factor in which student storage company you choose.
Don't forget to think about packing tape, collection labels, and whether or not the facility offers staffed receptions. Remember, you are the customer, so demand the highest possible standards for yourself and your possessions.
MCR Storage The Leading Provider of Student Storage Facilities in Liverpool
MCR Storage is one of the largest independent student storage providers in Liverpool and the surrounding areas. As a family-owned and operated company, we take great pride in ensuring that your personal possessions are stored safely at all times. We have helped hundreds of international students and local students with their self-storage needs.
We will always do everything in our power to ensure that you have a positive experience and return year after year. In fact, for anyone researching student storage in Liverpool, we get the majority of our new customers from friends and family recommendations.
If your son or daughter attends Liverpool Hope University, or you are looking for student storage in Liverpool, then call MCR Storage today. Tel: 0800 170 1260
We are confident that you will love our facilities and become another satisfied customer.