The advantage of having a storage unit delivered to your home
Having a storage unit delivered straight to your home takes away the hassle of hiring a van. You can get a storage unit delivered straight to your door; then, when you are ready, you can have the storage unit taken away and stored.
You can be confident that your belongings are safe and secure, and that you can have free access whenever you like. We can then redeliver the unit to Manchester, Greater Manchester, and beyond. Whether you are decluttering, moving home, renovating, or decorating, having something brought to your door, which will give you the space to do what you need to do, will prevent you from procrastinating.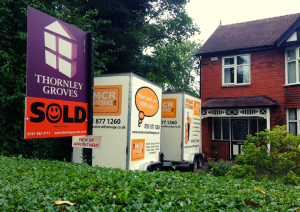 Convenience
The biggest benefit of having your storage unit brought to your door is convenience. Unlike traditional storage, Manchester Self Storage can deliver a unit directly to your home. This will allow you to pack up what you need and utilize all of the space.
When having to pack a truck, it can be difficult to judge how much to bring, but this way, you can take your time and make the best use out of your storage unit.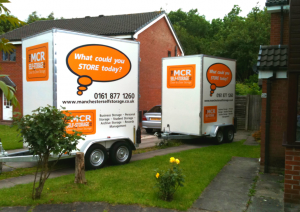 Ease of transport
No need to worry about hiring a van, packing it, unpacking it, packing a storage unit, returning the van, and getting home.
With portable storage, your unit will be transported exactly how you packed it and will remain that way until you need access to it again. This takes away a lot of the stress that organizing storage can bring.
Flexibility
Portable storage means ultimate flexibility to suit your needs. If you are having work done on your home, you may need to store things for a short time before bringing things back in. Alternatively, you may be decluttering and need the space and time to be able to choose what you want to put away; you can change your mind as you make the decisions that will improve your quality of life in your home.
We are flexible with how long you need the storage for and can even help with packing supplies and loading your belongings for an extra charge. And once your unit is back in our facility, you can have free access whenever you like!
Reduced costs
Without the need to hire a van, portable storage often works out cheaper. Lower cost and more convenience, what's not to like?
Security
Our portable units are just as secure as traditional storage, we have secure locks, and our facility is CCTV monitored.
Improving your home
Storing items away can improve your home drastically. It will give you more space and the opportunity to utilize the rooms in your home without having to throw things away. De-cluttering is great for your mental health, luckily for you, we have made it easy.
Conclusion
Manchester Self Storage goes beyond traditional storage. We make it easy for you to be able to transport your things and keep them safe and out of the way.
Whatever your needs are, we have got you covered. Get in touch to see how we take away the stress of storage and allow you to get things done!
Please call us on 0161 877 1260