Long Term Self Storage
Although this article is focused on the long-term storage of your property, our advice would be to follow these concepts even if your original idea is to store items in the short term.
This is because we never know how things will change or what the future holds, so if we focus on long-term storage and then something happens that necessitates you having to store your items for longer than anticipated, it is not such a big deal.
Be Strict With Your Storage Requirements
One of the biggest traps people fall into when booking storage facilities is that they believe that space is no longer a concern. Consequently, they end up hoarding and indeed paying for additional storage that they don't need. With the exception of sentimental items, if you have touched an item for 12 months or more, then the reality is that you probably no longer need it. Why pay to store an item that you will probably never use again.
Take Your Time and Ensure That Your Items Are Securely Packed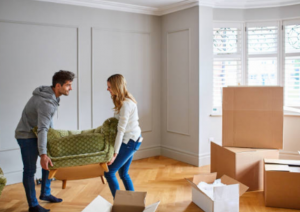 Although the facilities and storage units at MCR Storage are secure and well maintained, we always advise our customers to pack their items securely to protect against any damage being caused.
If you are packing any breakable items, for instance, there is a possibility these could be broken during transportation to our facilities; the best way to prevent this is to ensure that you use plenty of protective bubble wrap to maximize the protection of your valuable items.
Consider Storage Insurance
We believe strongly in the importance of insurance. After all, most of us invest in a contents insurance policy for our homes, so it makes perfect sense to have an insurance policy in place for any items you are putting into a storage unit. Alternatively, speak with your current home insurance provider and ascertain if they offer some sort of additional cover for items placed in a secure storage facility. The cost of the policy should not be particularly costly, but the peace of mind it provides is priceless.
Ask a Friend or Family Member To Check-In Every So Often
Suppose the reason you are placing your valuable items into long-term storage is that you are off on a round the world trip or are living and working in another country for a couple of years. In that case, it makes sense to have someone pop into your storage facility every so often. This is very easy to set up, and we can walk you through the procedure of adding additional keyholders who are authorized to access your storage facility.
Set up A Standing Order To Ensure You Have No Payment Issues
Ensure that you have set up a direct debit to cover the rental costs of your storage unit. MCR Storage will always do everything in our power to ensure that we retain your property for as long as possible, but if your payment method stops working and we are unable to contact you for many months, then at some point, we will need to consider a resolution to the situation. By ensuring that you have a direct debit set up, you can relax safe in the knowledge that your possessions are stored safely and securely with a company that cares.
MCR Storage is the leading independent self-storage company in the North West. We continually invest in the latest security systems to ensure that our customers are happy and their property is safe. If you are looking for a self-storage facility with a company that offers the type of service only a family-owned and operated company can deliver, then contact MCR Storage today.
If you want to discuss getting your own long term self-storage unit, then contact the friendly team at MCR Self-Storage today.