Spring Cleaning is hardly ever likely to feature in anyone's list of favourite things to do, but if you can implement some strategies to make the task easier, then perhaps you will not approach it with such a feeling of dread. One of the best-kept secrets to reducing the stress and hassle of a spring clean is to rent a self-storage unit to give you the additional space to do the job correctly.
The additional space provided by a self-storage unit provides you with the opportunity to take all those bulky clothes like jackets, sweaters, Christmas and Halloween decorations to the unit to make space for those lovely flowery dresses and shirts.
The beauty of a short-term storage unit is that you then have the additional capacity to increase the amount of space available in your home. The key benefit of this approach is that you can use that extra space to make the spring cleaning process much more efficient. Here are some of the tips we recommend for using a storage unit for spring cleaning.
1 – Book Your Storage Unit In Advance
It pays to be prepared with most things in life. Book your self-storage unit well in advance to ensure that you are not disappointed when the time comes to use it. MCR Storage gets busier every year, so it is better to be safe than sorry, so book as early as you can to avoid disappointment.
2 – Plan How You Store Your Items Carefully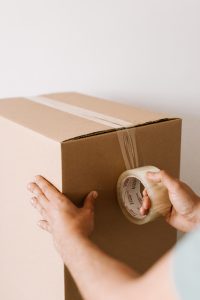 Once you get your storage unit, the easy trap to fall into is to just dump all of your property into the unit and forget about it – do not do this. Think carefully about when you are likely to need those specific items again in the future.
For instance, pack the Halloween decorations closer to the front of the unit than the Christmas decorations, as you are more likely to need the Halloween ones first.
Remember that a storage unit is supposed to make your life easier, not more complicated. Pack things in plastic boxes and bins, and label each container properly for easy identification when the time comes to retrieve a specific box.
3 Make Sure To Complete The Spring Clean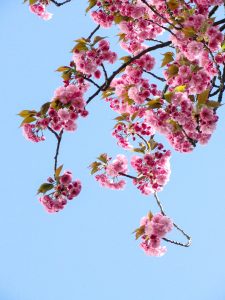 One of the other traps that many people fall into when hiring a self-storage unit is that they do not actually complete the spring clean. They get excited about the self-storage unit and set out with the best of intentions. However, once they have moved all of their winter equipment out of their home and they see the additional space, they relax and feel like they have achieved their goal. Do not do this; use that extra space and get that spring clean done. The feeling of satisfaction you will enjoy once complete will make everything worthwhile.
Whatever you need a self-storage unit for, MCR Storage is the company you need in the Manchester Area. MCR Storage can fulfil all your self-storage needs with excellent, secure facilities, friendly staff, and excellent access.
Tel: 0800 170 1260 | 0161 877 1260