Self Storage in Chorlton-cum-Hardy Manchester
There are many reasons why you might need self storage if you live in Chorlton. You might be moving home but need to store some items in the interim whilst you decorate or renovate. Perhaps you are having to clear an elderly relative's house because they are going into care and their belongings need temporary storage, whilst arrangements are being made to sell their house or furniture.
You could be a business in Chorlton that needs secure document storage, pallet storage or advance stock warehousing. No two customers are the same and at the Manchester Self Storage Company, we have over 12 years of experience in proving tailor-made, self storage solutions that offer convenience and value for money.
Door-to-door storage in Chorlton Tel: 0161 877 1260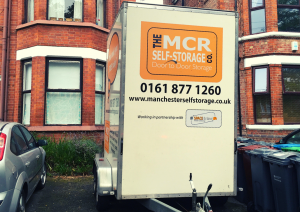 Having to find your way to a self storage facility in the Chorlton area and then unloading all your items can just add unnecessary stress to the whole task in hand. You might even have to go to the expense of hiring a van.
We take care of all the logistics with our door-to-door service. We'll bring a mobile storage unit to your residential or business address ready for you to load and once that's done we'll come and collect it, taking it back to our secure self storage facilities.
How easy is it to book self-storage?
We've made the process as simple as possible. To start booking your self storage in Chorlton, you can either submit your details online for a quote or chat through your options with one of our our storage experts on Freephone 0800 170 1260.
The first step is to let us know when you'd like us to deliver your mobile storage unit to your address and the amount of time you need us to store your items. Each unit measures approximately 280 cubic feet, but you can order more if required. If you are unsure, just ask and we can advise. Our mobile storage units can take boxes and individual items such as furniture, sports gear, computers, gardening equipment and more.
You'll also set a date for us to pick up your mobile unit once you've loaded and locked it. However, if you then decide that you might need a bit more time, then let us know and we can arrange a different date.
Get packed up for self storage in Chorlton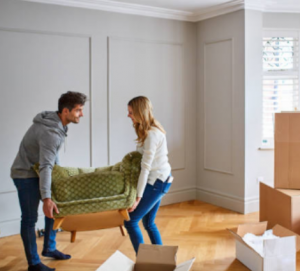 It's important that your precious belongings are packed up properly to keep them from being damaged. Using your own boxes is fine as long as they are sturdy but should you need any boxes or packing materials, just add these to your booking and they will be inside your mobile unit when we deliver it.
We also offer discount box kits. If you think you might need advice on packing up more fragile items, then please feel free to ask one of the team. Similarly, if you feel you would like some assistance in the packing and/or loading up process, we can add this to your booking.
Secure self storage Chorlton-cum-Hardy
Your mobile unit is totally secure and you'll be the only key holder, plus our storage facility is protected by state-of-the-art security systems. Should you decide, at any point, that you would like to visit our facility to have access to your mobile unit, then this can be arranged, free of charge, with some advance notice.
Getting your items back from self storage
On the agreed date, we'll deliver your mobile unit back to your address. If you need your belongings in storage a little longer or want them delivered to a different address, we'll make the necessary arrangements. Our transport and delivery services are covered by a UK-wide network and, if you are planning to relocate abroad, we can also ship abroad to most countries.
Don't sweat the small stuff – flexible 'crate only' self storage in Chorlton
We also offer a crate storage for those who don't require the amount of space offered by an individual mobile unit. Our Mini Storage Units solution will provide you with the same door-to-door service but you will only pay for the space that your individual crate or crates will take up. This is perfect for businesses who wish to archive confidential documents for a short period or even in the longer term. If you need your crates back at any point, then a quick call to the team will sort this out. You can even opt for same day delivery if you need something urgently.
Therefore, get in touch with our self-storage experts now to arrange your self storage plan. We offer a range of discount packages, plus additional discounts for the Emergency Services and NHS. Should you have any specific questions, let the team know how they can help and you will also find more information on our FAQs page.