Maximise Your Businesses Potential By Utilising Manchester's Self Storage Facilities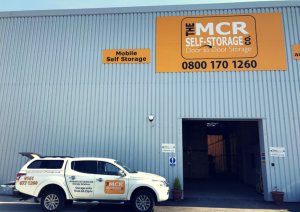 The aim of every business is to continually grow and expand, increase customers and sales, and ultimately generate ever-increasing amounts of income. While most people will naturally focus on the sales figures, and rightly so, it also pays to look at costs to see if you are maximising profit and minimising expenditure.
Virtually any sized business space, particularly commercial space, is expensive, and it is therefore important that you are using any of that premium space to generate income and maximise revenue.
Storing large quantities of stock in your expensive commercial property is rarely, if ever, an astute business decision. A much more cost-efficient option is to utilise self-storage to store important items belonging to your business, such as paperwork or stock, while freeing up storage in your retail premises that can then be used to increase turnover and, ultimately, profit.
What Do Business Owners Store In a Self-Storage Unit?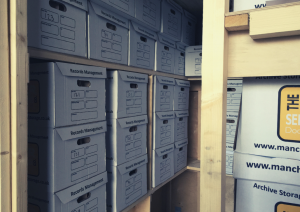 While there are no, or at least relatively few restrictions on what you can store in our Manchester Self-storage units, the most popular items that business owners store include old paperwork, such as bills, receipts, customer files and folders, stock, and occasionally display banners and boards if their business involves going to presentations or trade events.
Why Choose MCR Self-Storage
MCR Self-Storage is a locally owned and operated business that has been serving the people of Manchester for over 30 years. In that time, we have worked hard to build an outstanding reputation, of which we are extremely proud. We cannot and will not put that reputation at risk, which is why every member of our staff will always go the extra mile to ensure your complete and utter satisfaction. Whether this involves providing guidance on the size of storage unit you need, how to pack your property safely and efficiently, or opening hours for access, nothing will ever be too much trouble.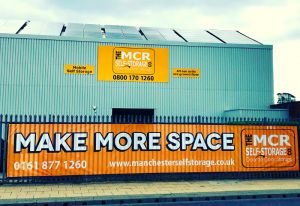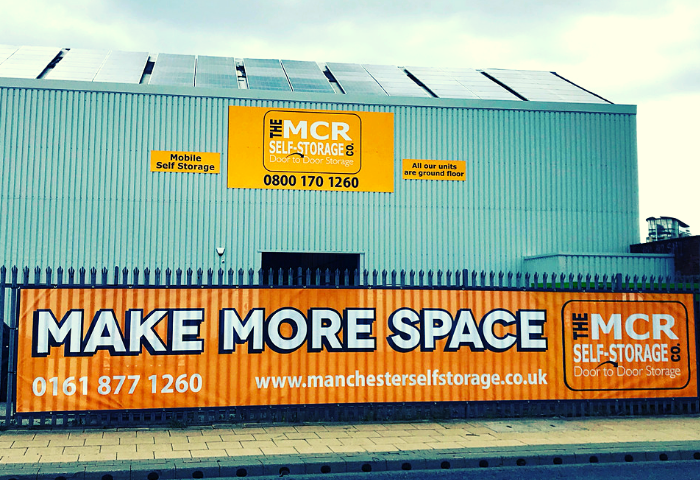 We have used our local knowledge and expertise to select the locations of our self-storage facilities carefully. All of our sites are easily accessible whilst also being modern, secure and well-maintained. We understand that our customers are our business; we consider ourselves partners with all of our clients and consistently seek ways to improve the service and customer experience we provide.
If your business is looking to expand, and one of the barriers is the amount of storage space you have for extra stock or business-related items, then come and talk to the friendly team at MCR Self-Storage today. The solution to your issues may be much closer and less expensive than you could imagine.
Call us today on 0161 877 1260 and get things moving. We aim to play a critical part in your future success. We have worked with many of our clients for years and are confident that once you experience the MCR Storage difference, you will never want to use any other business storage facility again.