In light of the current Corona Virus safety guidelines set out by the Government, many bars, restaurants, and cafes will now need to redesign their premises to allocate 2 meters of social distancing for their customers when they are set to reopen on the 4th of July.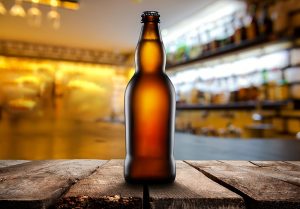 For many businesses, this will involve moving around furniture and even having to remove some from their premises altogether. At Manchester Self Storage, we offer storage units for all your commercial needs.
The health and safety of our staff and customers are paramount to us, which is why our mobile self-storage units can be delivered to any given address and left there for you to load your items onto, all while maintaining social distancing. If necessary, we also provide on-site visits so we can establish how much space you need and give a more accurate quote. If the furniture you need storing won't fit into one of our mobile units, we offer larger areas available at our storage centres.
Covering Manchester, Liverpool, Stockport, Leeds, Sheffield, and Altrincham, we can offer a wide variety of storage options to many bars, restaurants, and pubs across the cities. Our premises are covered by high security, digital CCTV, and monitoring alarm systems so you can have peace of mind knowing your furniture is safe in our hands.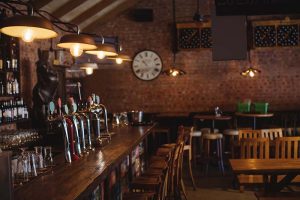 For many hospitality business owners who have built up their business for years, removing furniture which you have invested money in can be a complicated process, so rather than selling or throwing away this excess furniture, consider using storage, where it will be safe from damage or loss. With reduced social interactions between customers and your staff now a vital element of reopening, furniture within your restaurant could be halved to provide enough room for customers to distance safely socially.
One example of a shift in pub culture to meet social distancing guidelines is the potential banning of people drinking at the bar, so for many, all bar stools will need to be stored away to make enough room for customers to socially distance.
Prior to opening, some owners may consider reducing their decorative items such as chairs or large ornaments as they will be another item to be added to the list that needs disinfecting regularly, so these possessions might also need to be stored. In addition, excess glasses, tableware, and cutlery can also be stored in your storage unit until you're able to seat your usual capacity in the future.
Whether it's tables, chairs, barstools, or decorative items that are taking up valuable space on your shop floor, contact Manchester Self Storage, and we can help to remove these from your premises. As restrictions ease, you may want to add some of your furniture back into your venue, and with 24-hour access, you can collect your items at a time that suits you.
For larger and heavier items, give us a call, 0161 877 1260 and we can help with delivery.