There are many reasons why people choose to downsize – from your children moving out to releasing capital tied up in your property, downsizing means you can purchase a home that is the perfect size for your needs. However, one disadvantage of downsizing is finding the room to store furniture and belongings you may have bought or inherited over the years.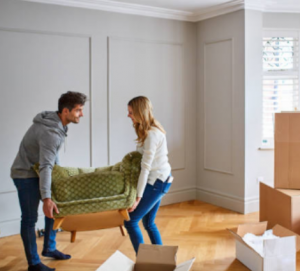 At Manchester Self-Storage unit, we can deliver a mobile unit to your home for you to pack and then we'll take it to one of our secure locations for you, saving you money on van hire. If you need more space than one of our mobile units, we can cater to your specific needs.
Organising possessions you've accumulated over a lifetime can be a long process but choosing storage to protect some of your items will prevent you from rushing your house move. By not taking your time you could potentially give away, throw away or sell possessions you later end up regretting.
Slow down the organisation process and carefully consider what you what to keep and let go of, by putting possessions you're uncertain about into storage, to be sorted at a later date. Self-storage can also become a permanent home for more seasonal items that you use infrequently, such as Christmas decorations and skiing gear which would otherwise take up valuable space in your home.
Downsizing Made Easy with self-storage units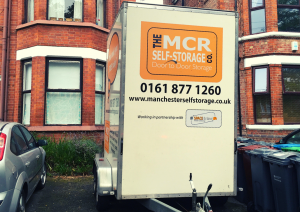 Using self-storage can actually save you money too as the quicker you've organised your house to be sold then the quicker you can move into your downsized home and stop paying large mortgages or rent on a property too big for your needs. The price for self-storage will be cheaper in comparison to monthly bills on a large property.
When organising your possessions, prioritise items you need (such as beds, wardrobes and sofa) and sentimental items you want to keep (for example photographs) and include these in your first stage of moving.
Then move items you don't use very often (such as spare bedding or sports equipment) into storage, this way you can view these belongings with a fresh set of eyes once your initial big move has happened.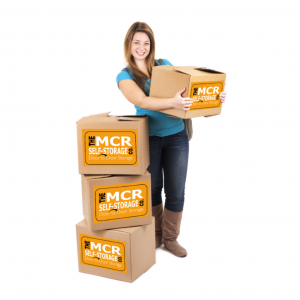 With a clearer idea of what you have space for and what items you wish to keep for sentimental value, you will find the organisation process simpler.
One of the best parts of downsizing is reducing your clutter, it's very easy to fill a home over time, but to declutter when downsizing can be difficult, yet the advantages that come with it are brilliant. You will feel more organised, live a minimalistic lifestyle and have a deeper appreciation for the sentimental items within your home.
Your home will also become easier to dust and vacuum with less furniture and possessions around. By moving possessions into self-storage you reduce the regret of throwing away items you wish you had kept and can have peace of mind that they're safe and secure until you decide what to do with them.
Tel: 0800 170 1260 or 0161 877 1260