Is Door To Door Storage The Solution You Have Been Searching For?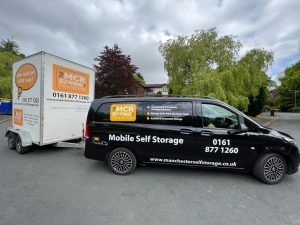 For many people storing their items is only part of the challenge – the other issue is how to get your excess possessions to the storage facility in the first place.
Not everyone drives, and even if they do, their current vehicle may not be suitable for transporting large pieces of equipment from their property to the storage facility of their choice.
At MCR Storage, we are not just in the self-storage industry; our focus is on solving the problems our customers face, which is why we launched our popular door-to-door solution.
We Bring Self-Storage To Your Door
After a lot of thinking and extensive research, we decided that the best solution to this problem was to introduce a portable storage solution which we called our Door to Door Service.
As the name implies, this service does virtually every aspect of the process for you. Our friendly team of storage experts will deliver a mobile self-storage unit directly to the door of your property.
Our team will then leave the unit or units at your property, giving you as long as you want to transfer your items into the unit. Once you have finished packing and are ready for the unit to be collected, simply give us a call, and we will return to your property and take the storage unit back to our modern secure storage facilities. Once the unit is stored in our facility, you can easily arrange convenient drive-up access to unload or add additional items of storage.
Safe Secure Cost-Effective
At MCR Storage, we understand that you are entrusting us with the safety and security of your possessions, which is why we have invested in the best possible security. Our facilities are monitored 24-7 with the latest hi-tech alarm systems and digital CCTV, which can be viewed remotely. We have priced our self-storage containers very competitively and do not believe that you will find a better solution anywhere within the Manchester area.
A Local Company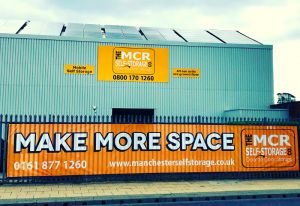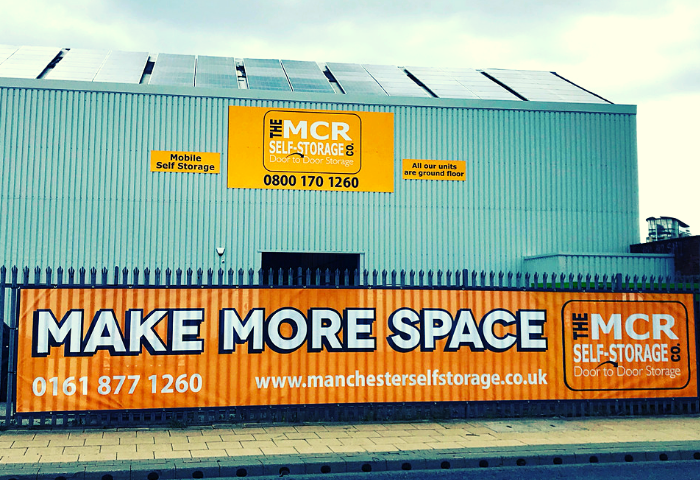 MCR storage is a locally owned and operated company that understands the value of excellent customer service. We are not a multinational brand where every customer is nothing more than a number on a spreadsheet; every customer is vital to our future success.
That is why we are so committed to delivering the best possible customer service in the industry. We are always available to advise, guide and answer any questions that our customers or potential customers may have. We stock a full range of packing materials and have the capacity to fulfil all of your storage needs.
If you have never considered door-to-door self-storage or have just been made aware of this service and have any questions, please do not hesitate to contact our friendly and helpful customer service team. We look forward to exceeding your expectations, solving your problems, and welcoming you as a long-term customer.