Decluttering
Investing in storage will enable you to organize through your belongings and have a good sort out. Manchester self-storage can bring a storage container straight to your door and then pick it up when you're done, allowing you ultimate flexibility and convenience.
This way, you can take your time and decide exactly what you want to put away. Out of sight and out of mind, it will allow you to open up space in your home. Fewer things to collect dust and more space to focus on your wellbeing.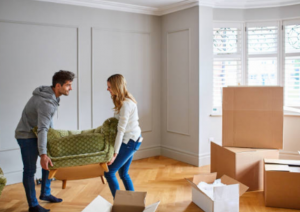 When your environment is clearer, you will feel more relaxed, with less information to pound away on your brain, you will have space to invite better habits into your life. A chance to be mindful and remove chaos from your life.
Purging dirt, dust, and clutter will inspire a sense of rebirth, allowing you to rid yourself of old habits and form new ones.
Reducing stress and increasing energy enabling you to focus on your goals, whether it be eating healthily, exercising, or getting more sleep. You can create the right space in your home to be able to do the things you want to do.
Your physical surroundings have a massive impact on your mental wellbeing; now is the time to sort through your belongings. You can decide what to throw away, what to donate, and what to store, only making space for things that you need and use often. We have free 24-hour access to our storage facility, which means that you can always retrieve something if you decide you need it.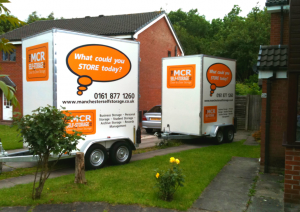 Clearing your rooms of clutter will shift the energy in your home, open you up to change, and boost your self-esteem.
There are many things that you may not want to throw away but have no place in your daily space, such as books, furniture, memorabilia, and photo albums.
Outer order creates inner peace. As a result, you will feel comfortable and confident in your home and will be eager to entertain guests in your space. Having less clutter will also enable you to be able to have a good clean, removing any dust and dirt. It will also be easier to keep on top of keeping your house clean with less stuff in the way. A clean environment will boost both your physical and mental health.
We live in a world full of over-stimulation, we are constantly entertained by our TVs, social media platforms, and games. It has, therefore, never been more critical to create space in your home for tranquillity and calm. Giving your mind space to reflect and grow. If you are one of the many people who creates goals for yourself and doesn't seem to be able to stick to them, then this could be what is holding you back.
Get in touch with us, and we can find out what your needs are and find a storage solution that works for you. We pride ourselves on our customer service and our flexibility.