CHEAP STORAGE UNITS ARE GREAT – BUT BE SURE YOU KNOW WHAT YOU'RE GETTING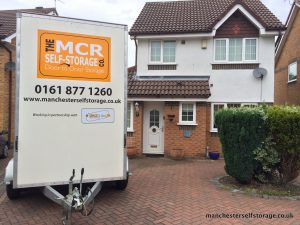 Homeowners, business owners and students regularly search online for cheap storage units.
There are a lot of options available in this expanding market but it is important to avoid the trap of a false economy.
Before making a final decision, the savvy renter of cheap storage units will balance headline prices with:
Special offers
Hidden extras
Restrictions
Added benefits
We will take you through each of these areas so you know exactly what to look out for in your next hunt for cheap storage units.
Special Offers: Comparing Apples With Apples
It can be easy to be swayed by a headline per day or per week rate but have you factored in special offers? Most self storage providers offer special deals such as 50 per cent discounts or free days storage. If you fail to take these sweeteners into account, you could be comparing apples with oranges and end up paying more in the long run.
Hidden Extras: What are They not Saying?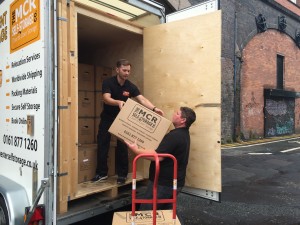 While most self storage providers will be up front about their special offers (for obvious reasons), they may be less likely to broadcast the extra costs that you will have to pay for their service.
For example, are prices being quoted inclusive of VAT? If not, that's 20 per cent you need to add to your costs.
Other hidden costs might include padlock hire, an initial reservation fee (which may or may not be refundable) and a charge for accessing your goods once they are in storage.
Restriction: The Cost of Freedom
In addition to checking for hidden costs, you should look closely for any restrictive conditions. Common examples are:
A minimum storage period.
Restrictions on access to your stored items.
Insurance tie in. Insurance is obligatory in the self storage industry but some firms will not allow you to use your own provider or will make it hard for your insurance policy to be deemed suitable. This will lock you in to their insurer's policy which may be more expensive.
Added Benefits: What are They not Giving?
So you've checked the special offers, run through the fine print with a magnifying glass and checked for restrictions.
Before making that final decision, make double sure that the service you will get includes everything you need.
For example, are you happy about the transportation arrangements? The cheapest self storage unit providers will almost certainly expect you to handle all the van hire, driving and loading while others might offer discounted van hire or a driver.
Mobile self storage providers, like the Manchester Self Storage Company, turn the whole process on its head by delivering mobile storage units to the customer's home, business or student accommodation and collecting them again once the customer has loaded them.
Security is another major concern. Regardless of price, customers should expect their goods to be stored in a clean and dry environment with protection from theft and damage. If a self storage provider can offer basement prices because they haven't invested in CCTV or burglar alarms, is that a company you want to support?
Ensuring Value for Money
Ultimately, searching for cheap storage units should be about value for money rather than hire price alone. By weighing up special offers, reading the small print, checking for service restrictions and comparing service offerings, you can end up with a storage service that meets your needs without costing the Earth.
The Manchester Self Storage Company offers competitive rates for mobile self-storage with security a priority. To find out more, please call 0161 877 1260 or email us at info@manchesterselfstorage.co.uk