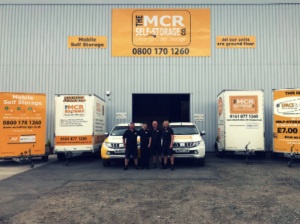 Having a self-storage unit brings many advantages, but fully maximising the potential requires a little bit of planning and organisation.
The purpose of this article is to share some of the knowledge and expertise that we have obtained from working in the industry for many years so that you, our customers, can get as much benefit from renting one of our self-storage units as possible.
The trick is to switch around the items you have in storage rather than fall into the common trap of just filling a self-storage unit and then forgetting about it. Let's look more closely at the best items to store in the winter.
Camping Equipment
Although there are some hardy souls in Manchester who might be brave enough to go on a camping trip in the depths of winter, it's unlikely that the majority of camping enthusiasts will venture out much. Camping equipment takes up a lot of room, so what better solution than to pack up all of your camping gear and store it safely and securely in your MCR Storage unit. Your valuable equipment will be out of the way, be kept safe and dry throughout the winter, ready for you to set off on new adventures in the spring.
Summer Clothing
Now that the long warm summer days are but a distant memory, we are no longer likely to be wearing our beautiful summer dresses, beach shorts and t-shirts. Most people's wardrobes are fit to bursting, so why not make room for your thick woolly jumpers and other winter clothing by using your self-storage unit to house your summer clothing. You will be surprised at how much easier everything is to find when your wardrobes are not completely cluttered.
Sports Equipment
Certain sports lend themselves to the long sunny nights of the summer, cricket being the most obvious one, but volleyball nets, swing balls, paddleboards or kayaks, can take up a lot of space. If you know that you are unlikely to touch any of these pieces of equipment until the spring, then move them into your self-storage unit. Although this might seem an obvious solution, many people overlook the benefits of their own storage unit, which is something the team at MCR Storage is determined to change.
Garden Furniture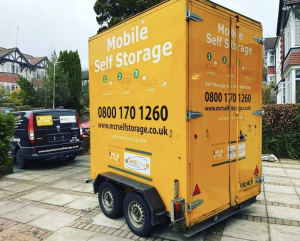 There is nothing quite so enjoyable as a barbeque, a few drinks and an evening of socialising in the garden with friends in the summer. Unfortunately, a barbeque in the dead of winter does not hold quite the same sort of appeal. Garden furniture cushions and pillows are not designed to sit out in the cold and the wet, but they can take up a lot of space in your home, particularly in more modern homes where storage is at a premium. If you are one of our customers, then why not move your pillows and cushions to your self-storage unit over the winter. You will be amazed at how much space you save and what a difference it makes to the house and family.
If you have been contemplating getting your own self-storage unit, then we have hundreds of different ideas for things that you can store in them. The vast majority of our customers end up retaining their self-storage units for years because once you realise the many benefits of the additional space, you never want to be without it.
If you want to discuss getting your own self-storage unit, then contact the friendly team at MCR Self-Storage today.